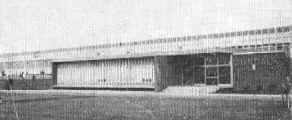 August 20, 2008
Dear DHS 1966 Classmates,
It's time to spread the word....
Since it takes too much time to make changes to this old class website, it has kept me from making updates to each classmates pages.
So, I solved that problem by setting up a group on FaceBook called DUNDALK 1966
This is so much better in that every member can add and change their own information at will. It also allows me to designate others as administrators to help with the process of accepting new members.
Right now, I have limited membership to "our approval" meaning members of our graduating class.
There is already a group for DHS Alumni in general, but the Dundalk 1966 group is for our individual graduating class.
If you are not already a member, please consider joining and adding your information and photos.
Hope to be hearing from you and seeing you online real soon!
Oh and don't forget to invite all of your friends from way back then.
START SPREADING THE NEWS!
Linda Barton Bowser
~formerly known as "the quiet one"~
Register on FaceBook and then search for Dundalk 1966